chiranjeevi yojana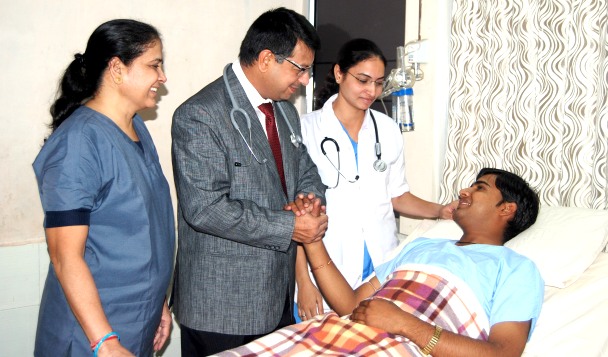 ChiranjeeviYojana is a Private Public Partnership yojanafor BPL Families, implemented by Govt of Gujarat, where one partner is a obstetrician and the other one is Govt of Gujarat. ChiranjeeviYojana offers completely free treatment for delivery (normal delivery, complicated delivery, caesarian operation, medicines, laboratory charges, indoor charges, 200 Rs for transportation, , Free Blood Transfusion, Free Anti D injections etc...) to the pregnant woman at the desired private hospital. The obstetrician is paid by the Govt of Gujarat abd the benificiaries are the expectant mothers from the "BPL ( below Poverty line )" families.

We have been the active and leading partner in ChiranjeeviYojana from the inception of this yojana. So far we have delivered more than 8500 patients under ChiranjeeviYojana by the end of 2011.

We have been awarded "Appreciation Award" from the Govt of Gujarat twice ( year 2007 and 2008 for standing First in Gujarat State in quantitative ( Maximum number of deliveries in Gujarat) and most qualitative management of the patients.