neonatal care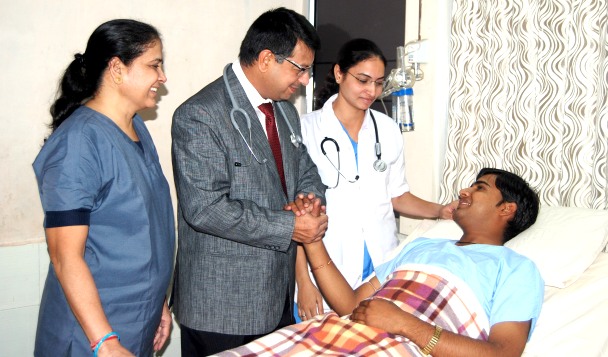 Neonate is the focus of management, the moment it is in our hands. Precise, predictive, prompt and powerful management is always productive, and has a lot of impact on the further neonatal outcome. Every labor room iswell equipped with radiant warmer, sterile sets for neonatal resuscitation, , emergency multiple oxygen outlets and multipara monitors. Trained paramedical staff and neonatologist are always ready for timely interventional support. Highly trained and experienced qualified paramedical staff has significantly improved our neonatal management.

A Neonatal Intensive Care Unit, having 11 warmers and 4 phototherapy units, well equipped with micronized computerized infusion pumps and multipara monitors, under the same roof is an asset to the neonatal management.

Nearly 600 high risk newborn babies are admitted in the NICU annualy. Our cumulative neonatal mortality rate (NMR) is as low as 20 per 1000 live births, which is well below the NMR of Gujarat and of India. This is attributed to the comprehensive ANC, qualitative intranatal management and efficient NICU management.

We have observed that many families loose their newborn babies just because they cannot afford the intensive neonatal care. We offer comprehensive neonatal intensive care in just 1500 Rs for any number of days neonatal care. This has motivated even poor patients to afford the neonatal care, as much as and as long as it is required. This economical and innovative intervention has improved our NMR significantly.

All the newborns are managed on the norms of "Mother and Child Friendly Hospital ", laid by WHO.